Residential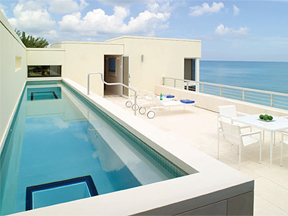 To produce a quality finished residence,
you have to begin with the foundation. Benchmark III is experienced in all facets of shell construction including residential foundations, supporting structures, slab, walls, ceilings, roofs, additions, attached structures, adjacent or adjoining supplementary structures. From the foundation to the roofline, we work closely with our clients and contractors to ensure all architectural and structural design specifications are met.
Commercial
Benchmark III understands the importance
of delivering a quality project on time and within the budget. We are prepared to tackle your commercial needs by providing the most innovative and cost effective solutions whatever the scope of services you may require. We have the knowledge and skill that years of experience and study have produced and we are prepared for any and all commercial construction challenges from pre-construction to post construction services.
Industrial
Benchmark III has extensive experience
in the construction of industrial buildings of all types. Our highly skilled and experienced Benchmark III team manages all aspects of construction through to completion of successful building projects from warehouse construction and concrete buildings, to storage facilities and more complex constructs. Regardless of what the project requires, Benchmark III has the capabilities to build it on time and within the budget.
We

accomplish

your

project goals.
welcome
Benchmark III Corporation currently employs over 60 skilled full time workers. We have a team of experienced workmen as well as a conscientious supervising staff who have building experience in everything from mid-rise structures, and basic industrial warehouse facilities, Department of Transportation (DOT) work and water treatment plants to complex structural residential projects.
our mission
Our mission is provide the highest level of service to our customers with the maximum level of quality construction services at fair and competitive market prices. To ensure the longevity of our company through repeat and referral business achieved by customer satisfaction in all areas including timeliness, attention to detail and service-minded attitudes. Benchmark III strives to maintain the utmost level of professionalism, integrity, honesty and fairness in our relationships with our customers, professional associates, suppliers, and subcontractors.